IN ONLY THREE SECONDS, POLLUTION BECAME VISIBLE AND MADE MILLIONS OF PEOPLE AWARE ABOUT THE USE OF CARS.
The pollution in São Paulo kills 3 times more people than traffic accidents. Beyond being fatal, it is an almost invisible problem. Almost. With a simple production investment and without investment in media, the solution was to use something cheap: balloons. We filled 1.000 of them with polluted gas and distributed them into the streets on the anniversary of São Paulo.
​
A PROJECT THAT WAS SUPPORTED BY ENVIRONMENTALISTS, PRODUCED A SOUNDTRACK MADE WITH BALLOONS, AND MADE HEADLINES IN SITES AND TV.
R$ 2000 OF PRODUCTION COST IMPACTED 15.000.000 PEOPLE.
EARNED MEDIA 2 MILLION
FREE MEDIA ON TV, RADIO, NEWSPAPERS AND WEB PORTALS.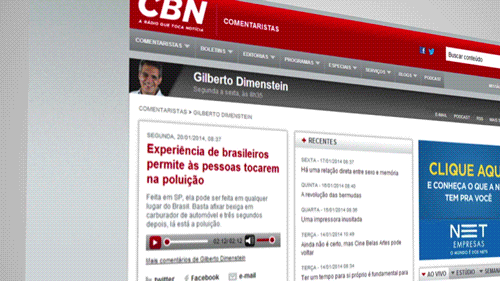 WAVE FESTIVAL




Shortlist





BEST ADS ON TV




Best outdoor of the week





LUSOS

(Prêmio Lusófonos da Criatividade)




Silver
CREATIVE REVIEW
Blog Mention